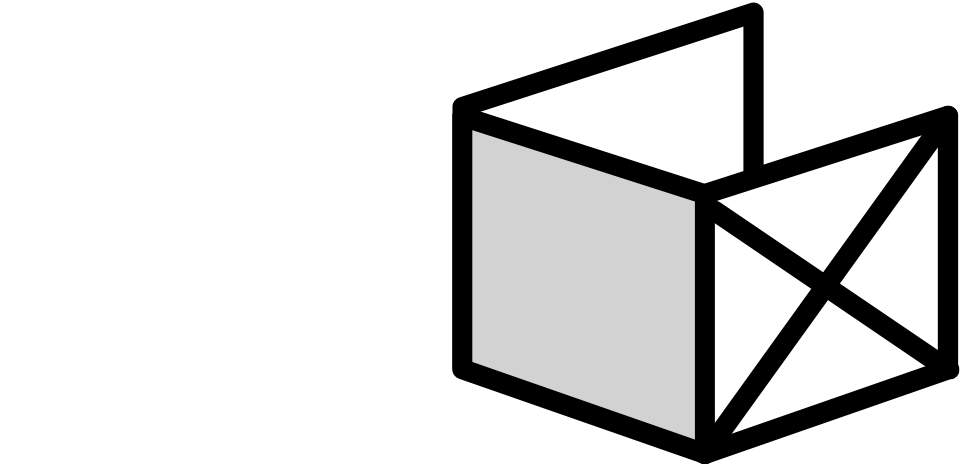 The election rules of the general election of 2019 had seen substantial changes from the previous elections, from zoning electoral constituencies to methods in marking ballots. In view of this, Opendream collaborated with The MOMENTUM a day BULLETIN and iLaw to create vote62.com, a system that provides the most updated information in helping citizens prepare for the election. The system also enabled crowdsourcing of real-time ballot counting information to increase civil engagement in the election, after which the results both in terms of electoral constituency and parliament seats were summarized and made available to the public.
The crowdsourcing system of vote62.com is a system that allowed citizens to take and upload photos of counting results at polling stations. Once the images were uploaded, anyone entering the website could help count and input the number of votes into the system to digitize the results. The digitized data would then serve as an independent database for counter-checking the actual counting results as announced by the Election Commission of Thailand.
On the election day which was held on 24th March, 2019, a total of 10,288 images from all parts of Thailand were uploaded onto the system and the images were digitized for 18,840 times.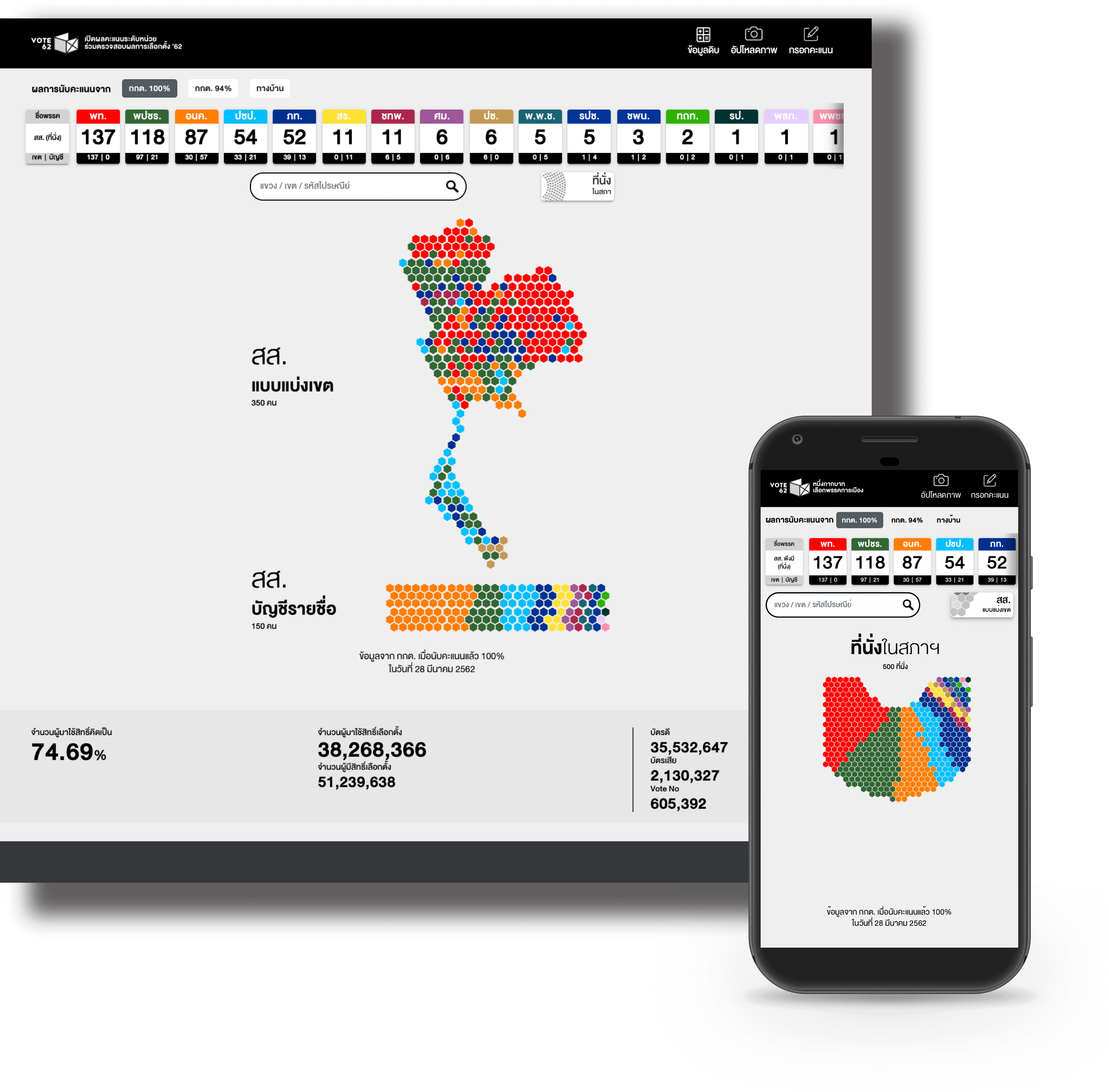 ระบบแสดงผลการนับคะแนนจาก กกต ทั้งแบบระบบแบ่งเขต ระบบรายชื่อ และผลรวมที่นั่งในสภาของแต่ละพรรค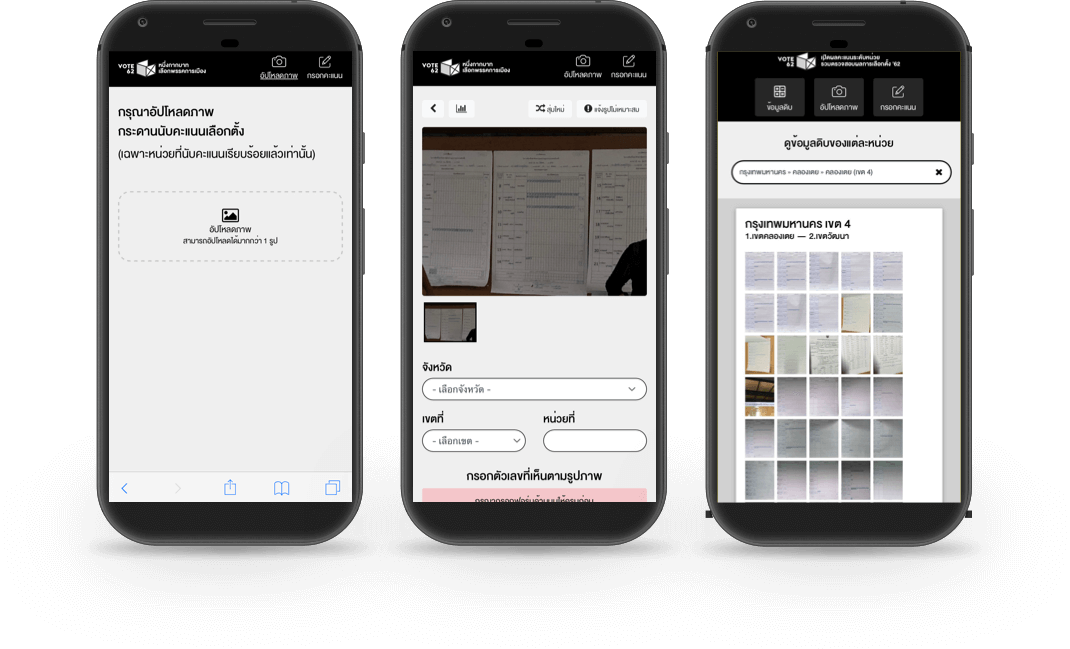 ระบบ Crowdsourcing ให้ทุกคนได้มีส่วนร่วมในการช่วยกันถ่ายภาพผลการนับคะแนน และกรอกคะแนนจากภาพถ่าย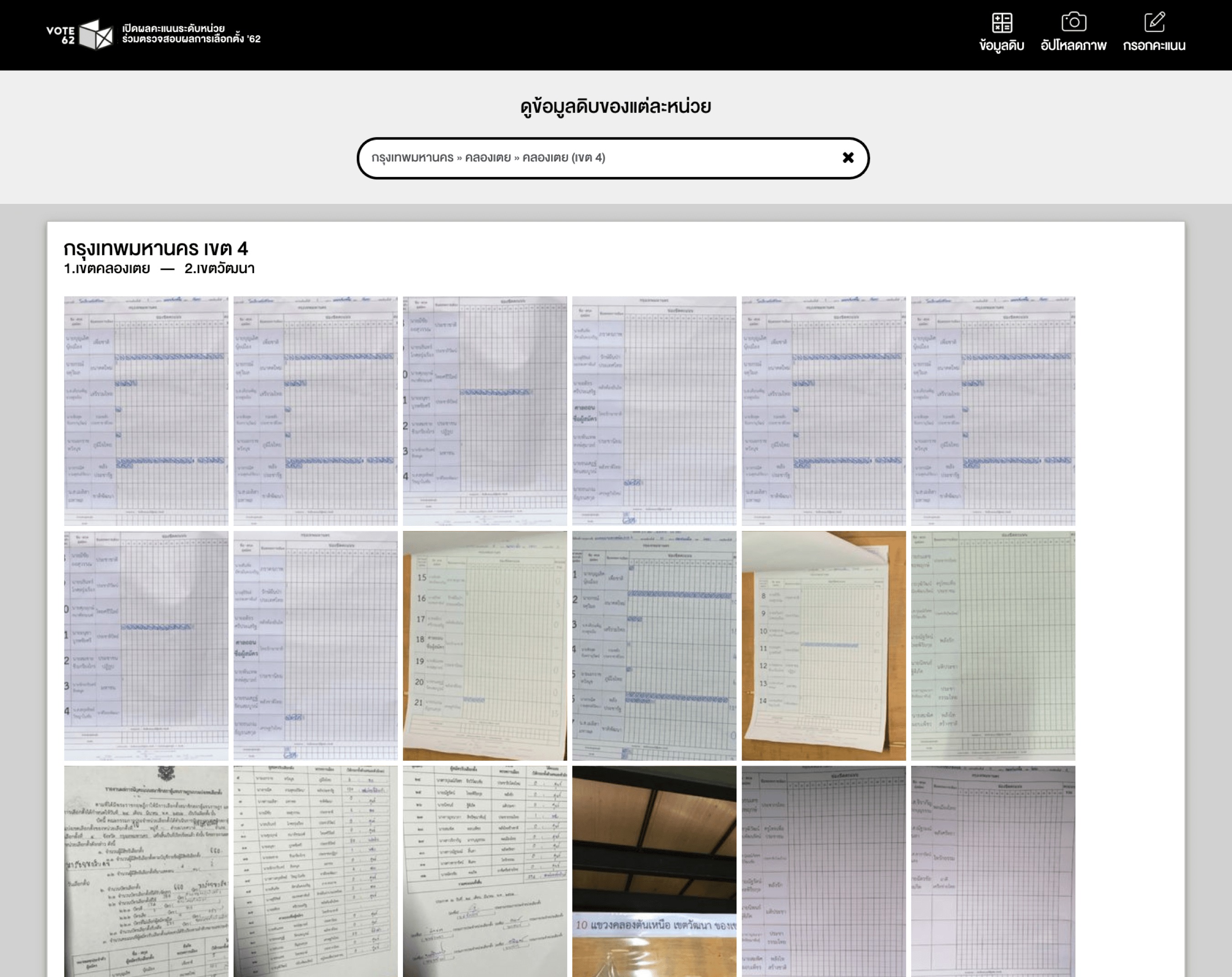 สามารถดูภาพถ่ายผลการนับคะแนนจากหน่วยเลือกตั้งต่างๆ ด้วยการกรอกรหัสไปรณีย์ และเลือกเขตเลือกตั้ง