Access to sexual health knowledge is still limited among teenagers in Thailand. Currently the main channel through which they receive sexual health knowledge is in classrooms. Yet the effectiveness of its delivery is often obstructed by major differences in attitude between teachers and the students towards the subject. Furthermore, the scope of sex education is often confined to physiology, lacking other aspects such as safe sex practices, gender roles and rights, gender diversity, sexual consent and so on.
The lack of a comprehensive sexual education is evidenced by a large number of premature pregnancies under the age of 20. Thailand is currently ranked second among the ASEAN countries in this regard. In addition, in 2016, up to 70% of the newly diagnosed HIV cases were aged between 15 and 24.
Opendream has therefore developed "Jane Sex Bot" which does not only provide basic knowledge on the prevention of undesired pregnancy, but also covers comprehensive sex education as advocated by United Nations Children's Fund (UNICEF) in the form of chatbot in order to promote awareness and understanding of sexual health among teenagers and those who are interested.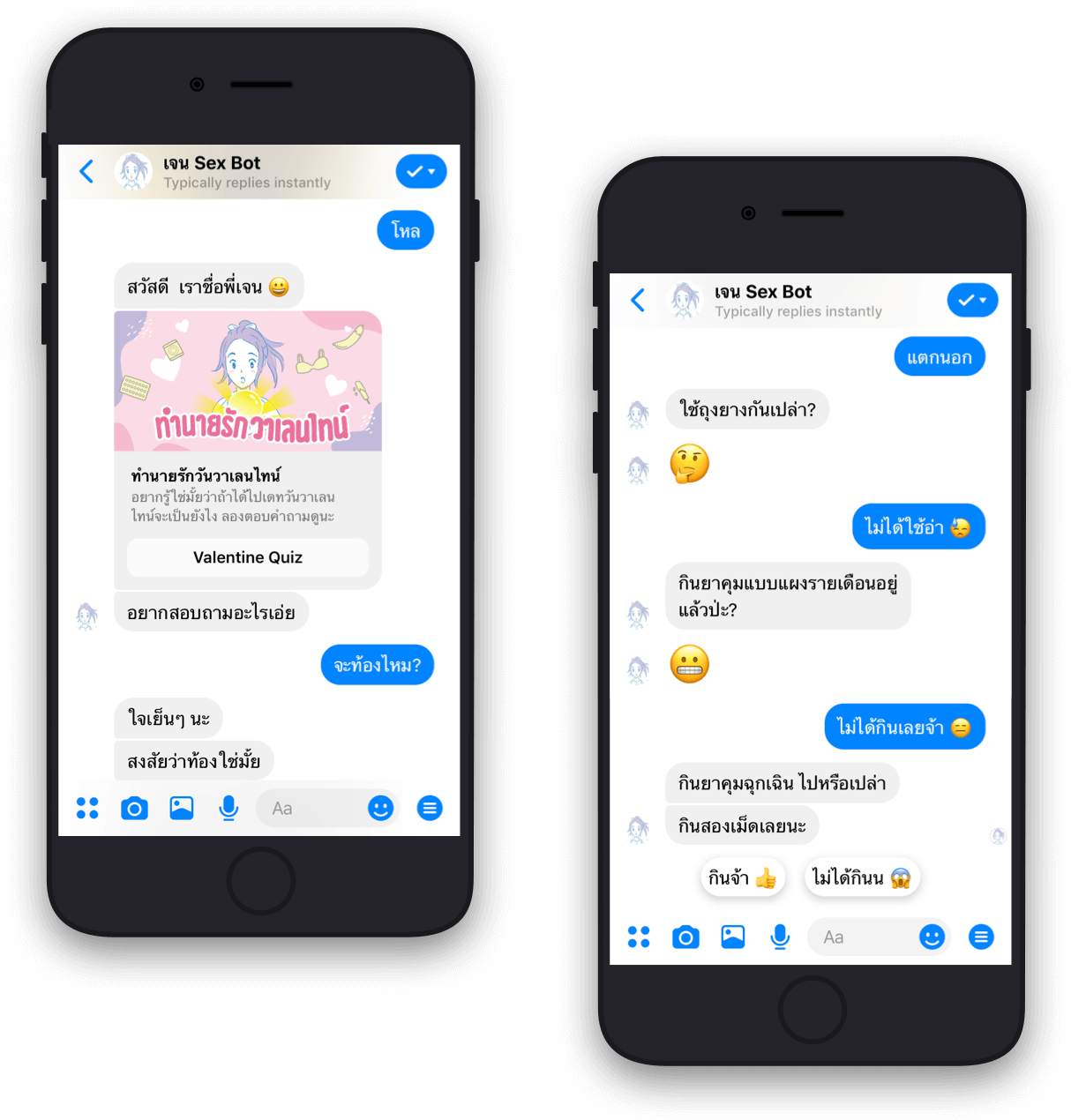 สามารถหาความเสี่ยงการตั้งครรภ์ผ่านการคุยกับแชทบอท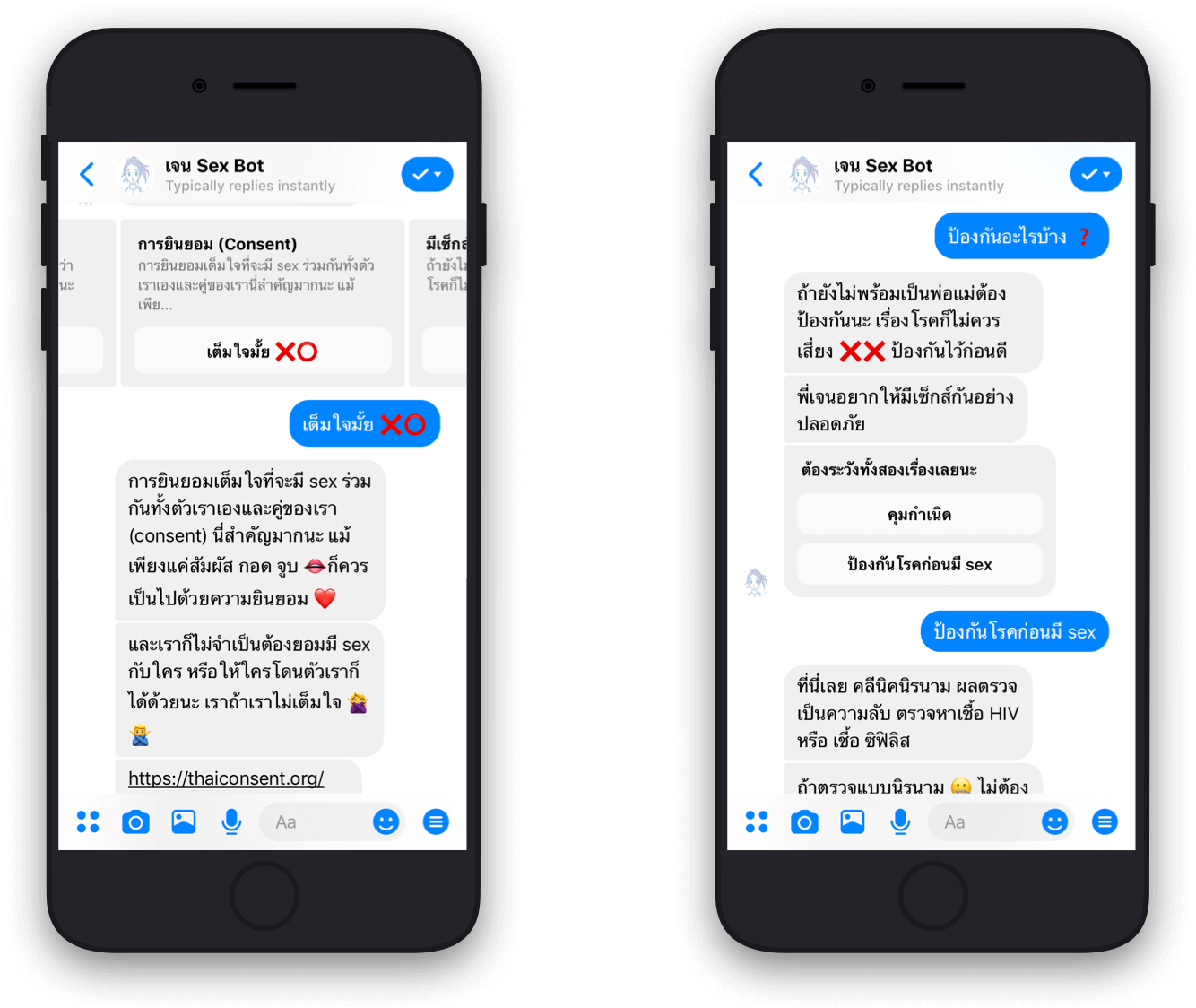 มีเนื้อหาความรู้สุขภาวะทางเพศครอบคลุมทั้งการมีเพศสัมพันธ์ปลอดภัยและเรื่องอื่นๆ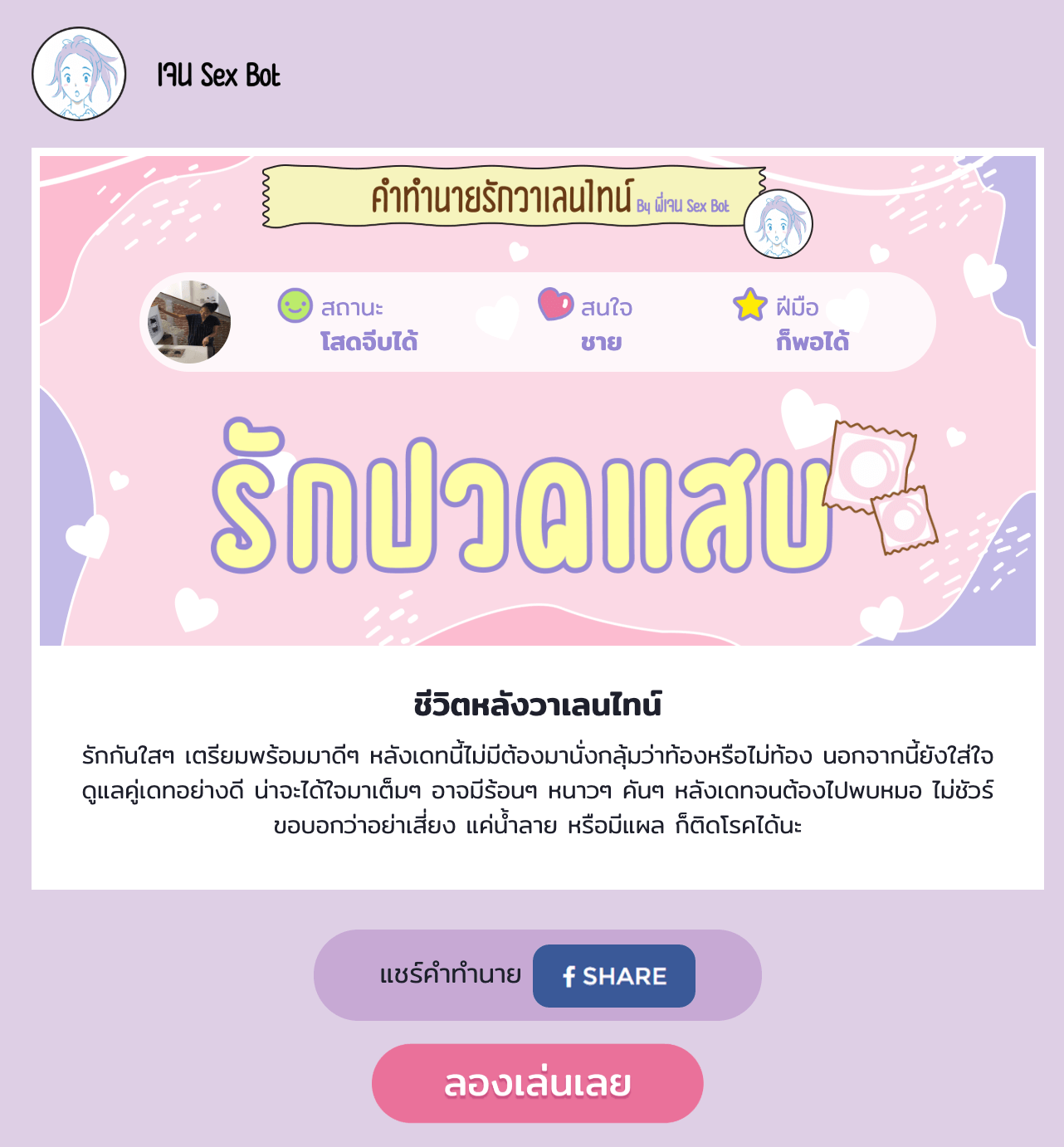 ให้ความรู้ในรูปแบบ Quiz ตามเทศกาล